Course details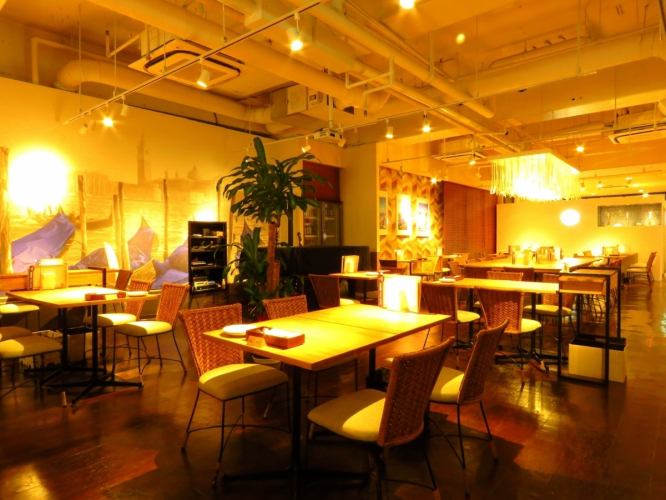 «Wedding Secondary Association Plan» 2 hours with free drink 3800 yen ~
3800 yen
※ Request consultation according to your budget
7items

25

-

100persons

All-you-can-drink available

Draft beer and cocktails such as Carlsberg are enriched!
Leave the second wedding ceremony to 【Marisqueria】! About the schedule of the wedding, experienced staff together planning ★ According to your budget, we are preparing from 3800 yen per person! Petit wedding ceremony You can also use it as the venue for the first wedding party! Take the best day, Marisakeria by all means.
Course menu
- Course details -
● Budget \ 3800 ~ ※ Required consultation 2 hours free with Drink
● Area introduction (depending on the number of people in use area)
· Over 40 people wide spacious central space
· About 30 people Sofa area
· 25 people or less in a private room
● Dishes
· 7 items ~ 8 items according to your budget
· Basically more than 40 people buffet style
- Free ★ Benefits -
● 1 microphone rental (In case of area private room, private room not allowed)
● Projector use (for over 40 people)
● BGM
● Bingo game loan
● Message plate for second byte
● Create invitation letter
* We also offer pay options.
· Champagne tower 20000 yen 50 people
· Wedding cake (negotiable)
★ Planning the schedule of the second party together!
We also have a meeting with the secretary by email OK!
«Progressive example»
Reception & welcome Drink pick up
〇 Bride and groom's profile DVD screening (in case of over 40 people)
〇 Cheers toast
〇 Bride and groom entrance & greetings
〇 Champagne tower or cake sword
○ Game etc.
〇 words of gratitude from the bride and groom
Commemorative photo
〇 Door closure
※ The above time is considered in 2.5 hours.We are planning to start the basic 17 o'clock.
※ For a meeting, please make a reservation up to 2 weeks in advance.
★ Petit wedding ceremony and use of wedding at the first meeting are also welcome!
All-you-can-drink menu
· Recommended! Wine buffet
· Fine foaming white wine that fits well with fish and shellfishes / 4 fresh refreshing white wines / 2 fruity red wines
·draft beer
· Carl'sberg draft beer
·Highball
· Super!
· Surprising taste!? SAKANA BAL Sour
· Basil lemon / Ginger lemon / Herb lime
· El Mare Cocktail
· Italian screwdriver / Malibusarf / China Jasmine
· Wine cocktail
· Home-made sangria / carimoco / kitty / operator / bellini / mimosa / keel royal / keel
·Cocktail
· Campari Soda / Campari Grape / Gin Ricky / Gin Tonic / Jim Buck / Cassis Rickey / Cassis Orange / Cassis Grape / Moscommeureur / Vodka Tonic / Reggae Punch
Major shochu
· Authentic sweet potato shochu / authentic wheat distilled spirit
·Sake
- Dry dry pine crunch in the back
· Alcohol free cocktail
· Virgin Breeze / Virgin Sangria / Virgin Kitty / Shirley Temple
· Alcohol free drink
· Cranberry juice / Orange juice / Pineapple juice / Grapefruit juice / Ginger ale / Cola / Oolong tea / Jasmine tea / Delicious super carbonated water
Available days for reservation

Monday - Sunday - Public holidays - Holidays
2019/03/01 update